Birthday parties at the ESC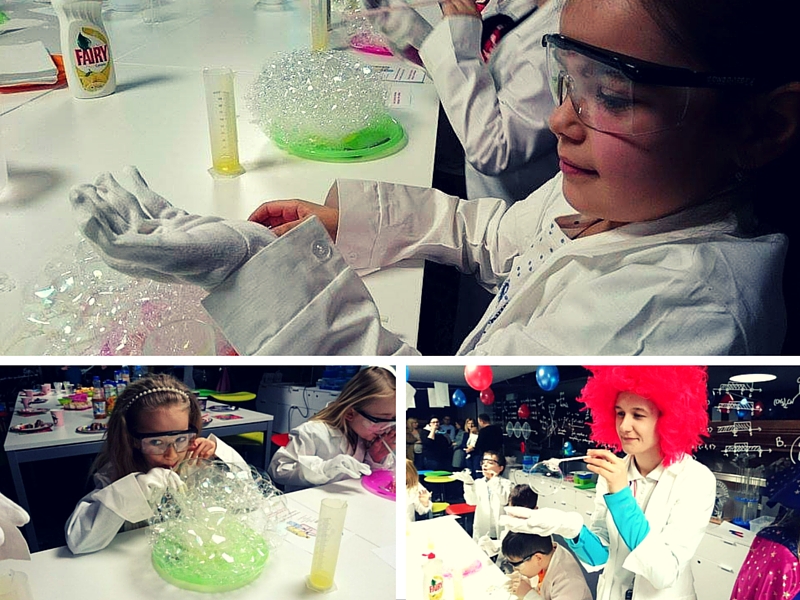 One-of-a-kind, unforgettable, energetic, fantastic…
Such birthday parties for young scientists can be held only at the Energy Science Centre!
We invite to: take part in laboratory experiments, take a tour around a power station, make amazing discoveries, try on scientist costumes and explore the secrets of power.
Science birthdays last 120 minutes. Fun lab experience is combined with a tour around and further experiments at the Energy exhibition. We provide a place to serve refreshments (cake, sweets and drinks for guests are not included), and colourful invitations.
Birthdays are organised on Saturdays at 10:00.
Minimum number of participants is 6 children with guardians.