Garden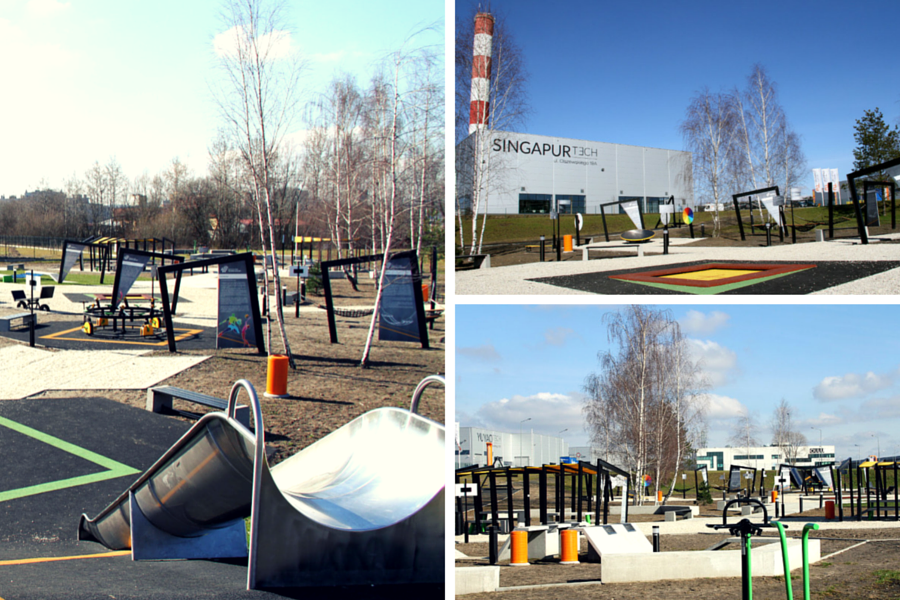 In this green haven, science is intertwined with games, relaxation and rest.
You can find here: gym for those seeking exercise and active challenges, slides which work thanks to differences in ground level, a trampoline, and carousel driven in a completely unique way.
Visitors to the Experimental Energy Garden will also find there a balance beam, more than thirty-meter long zip line, letters for climbing and a colourful optical zone and several other interactive activities.
We built an elevated stage, enabling the organisation of events, and when the weather is warm, in the evenings we take out orange lounge chairs, a large inflatable screen and invite visitors to a summer cinema for screenings of interesting films. Those enjoying spending time grilling can use the relaxation area with two barbecue gazebos.
During the holidays you can meet here our crazy animators.