Tour around the exhibition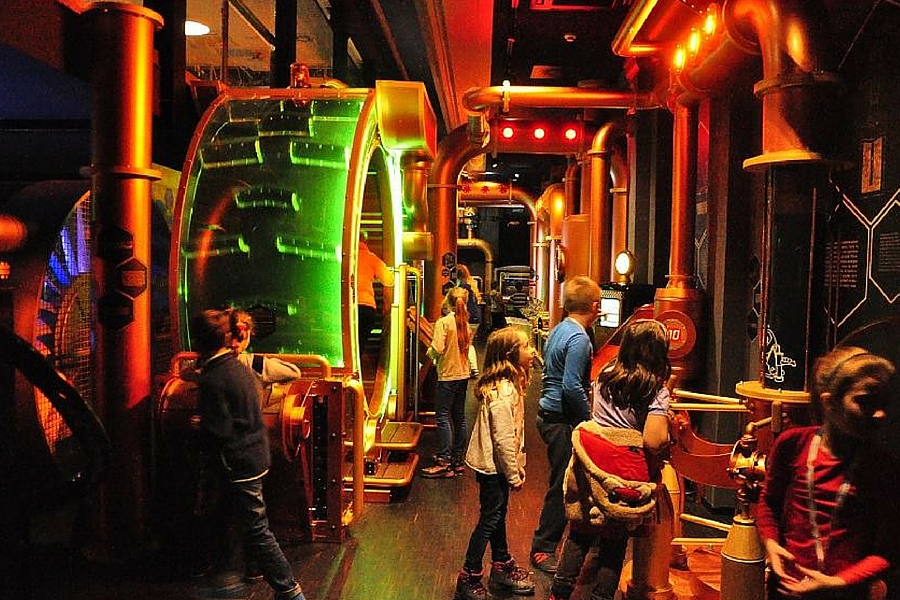 The tour around the Energy exhibition at the Energy Science Centre takes 90 or 45 minutes.No more than 60 visitors can use the exhibition at the same time. Admission to the exhibition takes place in rounds with intervals.

Tue – Fri: 08:30, 10:30, 12:30, 14:30 (90 minutes).
Sat: 10:00, 11:00, 12:00 13:00, 14:00, 15:00, 16:00 (45 minutes; more information about the timing HERE).
The ticket for the Exhibition entitles the holder to: use equipment at the exhibition, visit the 2D/3D cinema. Each visitor can freely manage their time during a round.
Other rounds available during opening hours of the Centre are dedicated to the exhibition + workshops offer. There is a possibility to book only the tour around the exhibition (in hours offered for the "Exhibition + workshops" scenario), if tickets are available for the chosen round. In order to book the exhibition tour only, please contact us at: 41 278 72 50.